Coconut Dream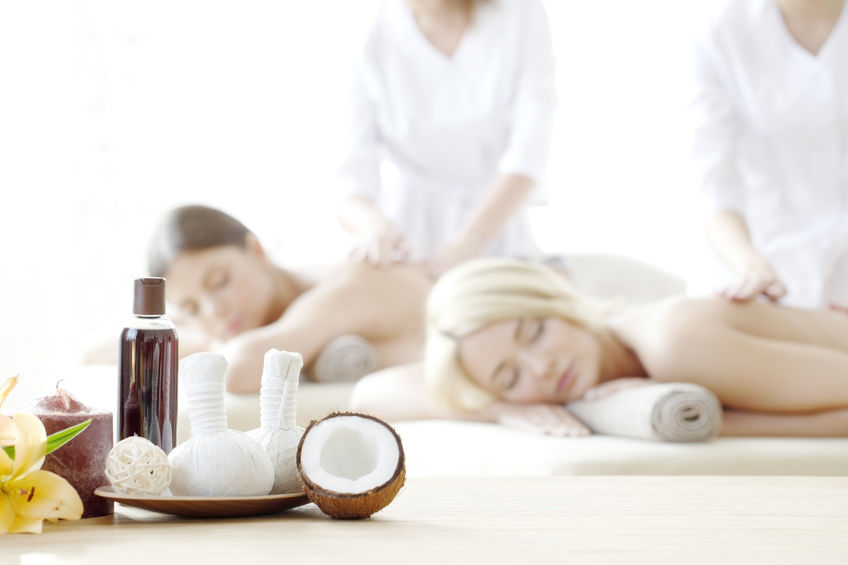 A mix of coconut is wrapped in a compress, then steamed and when hot, applied to the body by pressing, gliding or smearing in circular, linear and/or rolling movements. This ball of pure coconut is steamed and applied hot to the body, which helps coconut oil penetrate deep into the skin.
The coconut balls used in these compresses has a relaxing and invigorating effect on the body and mind, soothing sore and overworked muscles while giving the body's energy reserves a huge boost.
Coconut oil is known for its antioxidant and anti-aging properties leading to soft, smooth and supple skin.
The thai balls possess properties that are anti-inflammatory and antiseptic. They are used to address sprains, bruises and sore muscles
The thai balls has been used for hundreds of years in Thailand as a remedy for sore aching muscles, stress relief, exhaustion and other ailments. This is truly a wonderful treatment.
An intoxicating experience that evokes the feeling of the tropics while providing one of the secrets of Asian skin care.
Price:
90 min = 2.090,- CZK (95€)
Order:
You can subscribe by phone or via online order form.
ROYAL SHANTI
Thajské Masáže Praha 2
Odborů 263/2 ( roh Myslíkové 22 ) 12000 Nové Město, Praha 2
Open daily 10-21
Phone:+ 420 777 323 400
Email:info@shantiroyal.cz